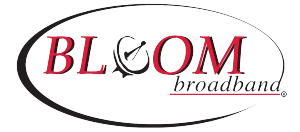 Bloom Broadband is a Private Cable and Internet provider owned and operated by the Kalamazoo, MI division of Edward Rose and Sons.  Our support call center and management team is located in Kalamazoo and our only customers are you, our residents. 
Unlike other large companies that provide these services to many subscribers throughout a large area, our focus is on our apartment community residents and the services we provide to you.  If we fail to deliver, we not only could lose a subscriber but a resident as well.  It is this reality, in part, that motivates us to deliver a reliable product with superior quality of service and response times that are difficult for large providers to match; all at a competitive rate.
We offer a "no strings attached" approach: no contracts, no hidden fees, no cancellation penalties, no credit checks or deposits required.  We have a professional, friendly call center with customer service representatives that are very familiar with your apartment community, our services and your on-site staff.  They work closely with your local management and maintenance team offering prompt service when needed.  Many individuals that comprise your local team live on-site and subscribe to our services as well and if something doesn't work, they let us know. 
We also have a team of experienced, highly trained regional broadband technicians who support the local staff if the need to escalate arises. 
We realize that traditional television (Basic and Dish) subscribers are decreasing nationally and in our communities as well, but we remain committed to maintaining and providing these services at the highest level possible for as long as possible.
At the same time, Internet subscribers continue to increase and many subscribers watch their video via the Internet.  As a result, we are constantly upgrading our systems to offer higher speeds, larger data limits and better service at competitive rates.
We take the responsibility of providing these services very seriously.  We value your business and are thankful for the opportunity to serve you.