No Signal, Black, Blue or Snowy Screen.

Why is this happening?
These screens are usually the result of a television being tuned to the wrong input.
Steps to resolve:
Check to make sure that there is a blue or green light on on the front of your DISH Network receiver.
If you do not see any lights, press the large red power button on the remote, or the power button located on the front of your receiver, to turn your receiver on.
Proceed to step 2 if you do see blue or green lights on the front of your receiver.
Press the SAT button on your DISH Remote, then select Guide to see if the guide appears.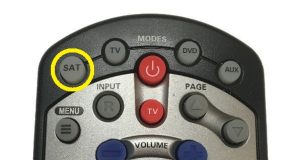 If the guide appears select a channel to see if you can view programming.
Proceed to step 3 if the guide does not appear.
Find your TV remote, NOT the DISH Network remote we gave you, but the one that came with your TV when you purchased it.
On the TV remote there should be a button that says "Input" (or "Source").
Press the "Input"(or "Source") button on the TV. This should bring up a list of inputs (HDMI, A/V, Component...)
Keep pressing "Input" (or "Source") to try each of these options on the list until you find programming.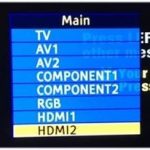 Proceed to step 4 if you do not see programming on any input.
Reset your receiver by finding the black power cord with a red tag on it.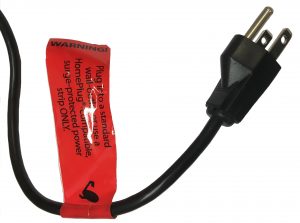 Unplug the black cord from the wall and wait 30 seconds before plugging it back in.
Once the receiver is plugged back in the receiver should power itself back on and begin the loading screens.
Note: it may take a few minutes for the receiver to power back on.
Repeat step 3 after the receiver reboots.
Proceed to step 5 if programming does not appear.
Contact Bloom Broadband support.
Our hours are 9AM-9PM EST Mon-Sat and 1PM-6PM EST Sun.  During those hours you can reach a trained agent in our U.S. based call center.  After hours you call always leave a message and we will respond as soon as possible.
Dish Support: (866) 364-9209
You're also welcome to email anytime at dish_support@bloombroadband.com