Cable Modem Installation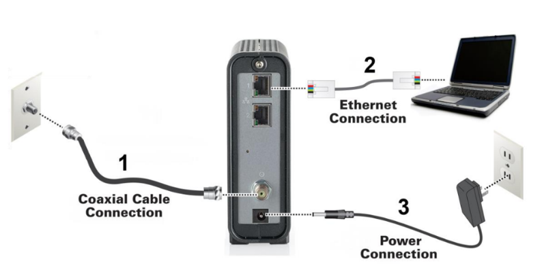 Connect your modem to the cable wall plate with a coaxial cable. Make sure all Coax connections are snug. 
 Loose connections will result in poor service.
Connect an Ethernet cable from the modem to your device, e.g., router, computer, smart TV.
Plug in the power cable.
The top three icons and the world icon should be illuminated. If a computer is plugged into one of the Ethernet ports, the connectivity icon will illuminate also.